Safintra Rwanda – Proud to be associated with Special Olympics in Rwanda.
"Just because a man lacks the use of his eyes doesn't mean he lacks vision." Stevie Wonder
Safintra Rwanda sponsored the Special Olympics in Rwanda. Special Olympics were conducted in Kigali, Rwanda in July 2018, providing a "Sports" platform to Specially-Abled children to promote respect, acceptance, inclusion, human dignity for all people and break down barriers.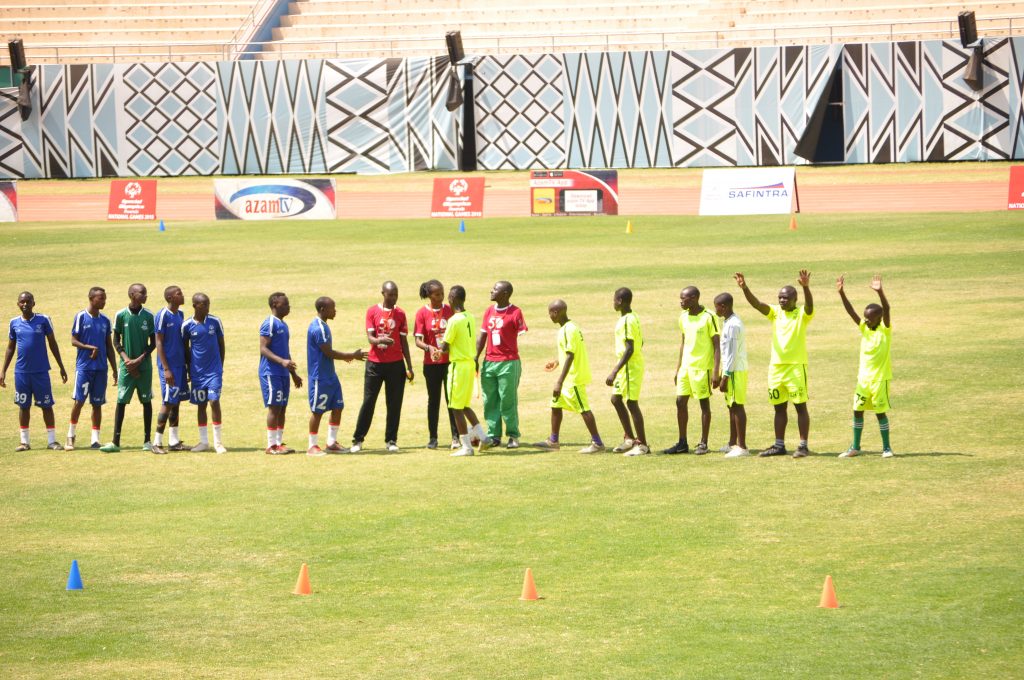 Special Olympics Rwanda witnessed sportsperson vying for honors in football, swimming, bocce and athletes. More than 250 athletes from all districts of Rwanda, participated in the 2018 held at Amahoro National Stadium, Kigali. Special Olympics Rwanda selected 14 Players to represent Rwanda at the Special Olympics World Summer Games to be held in Abu Dhabi, UAE during March, 2019.
Safintra Rwanda Limited provided the key sponsorship for the event held in Kigali and is also poised to extend sponsorship of the Rwanda Team in future. Special Olympics Committee, Rwanda has applauded Safintra Rwanda's contribution to the noble cause.
SANDEEP PHADNIS Business Head of Safintra Rwanda (Middle) With BUGINGO EMMANUEL Director in the  Ministry of Sports and Culture (Right).
. .